Home > En > In-our-offer > Embroidery-room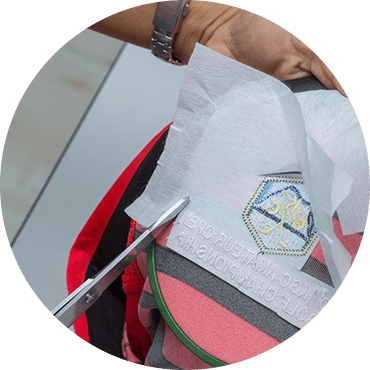 Embroidery room
Since the beginning of its activity, the company have provided computerized embroidery services. We are equipped with our own 12-head embroidery machine. Depending on the needs, up to nine thread colours can be used on each of the heads. Long-term cooperation with the design office ensures fast and accurate preparation of embroidery designs for Customers.
The embroidery process is provided as part of the product manufacturing process as well as a separate service rendered on any type of clothing elements.
Having your own embroidery room significantly speeds up the manufacturing process and makes it possible to give a unique look to products. In addition, it facilitates regular control of embroidery.