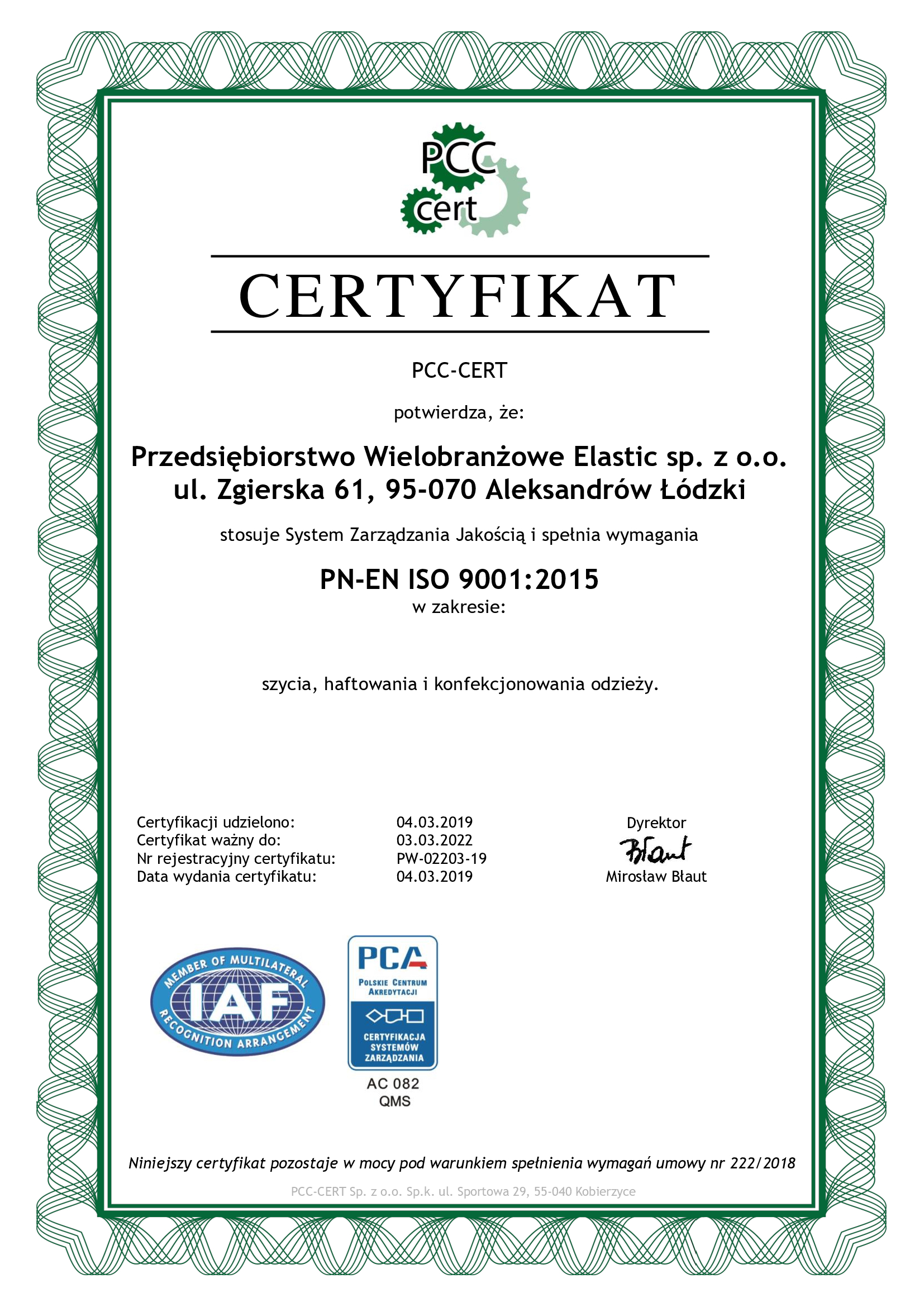 ISO 9001:2015
Recently, the company has introduced the Quality Management System ISO 9001:2015, since the main goal of Elastic is to achieve full satisfaction and recognition of our Customers.
That certification means that all our products meet the requirements of Customers in terms of quality, function and design.
In addition, the company declares continuous and consistent activities aimed at improvement of processes, products and services as well as promotion of quality-oriented awareness of its employees.